Have you voted in the new 2020 general election poll? If not, please
do so now.
See multiple voting systems in action, and set the groundwork for a more harmonious America.
Click here for code to display this image
10.9% scored Moderate out of 120426 total takers for the new Version 7.
6% scored Moderate out of 302551 total takers for the old Version 6.
Description
Your views call for roughly same amount of goverment and liberty that we (in the U.S.) have today, for both personal and economic issues. You should be relatively contented.
Then again, it is possible to score Centrist with a mix of radical bigger and smaller government positions for both the person and economic directions. I need to upgrade the quiz to look at standard deviations to distinguish Centrist from Eclectic. One of these days...
Political Parties and Organizations


And be sure to read the Republican Party Platform.

The American Solidarity Party is a Christian Democratic party which is pro life across the board. They call for generous welfare benefits funded by ground rents, and for backing off of some of the more punitive aspects of our justice system. But unlike most left wing parties, they would make abortion illegal and support religious freedom even outside church buildings.

A common sense pragmatist third political party. What a concept! At least, that is what the Modern Whig Party claims to be. Looking at their web site their views seem to range from centrist to moderate left-libertarian.
A new party. Whether it gets off the ground remains to be seen.
Not happy with the existing parties? Would you like to see a political party that was concerned about freedom and equality? Would you like to shrink big government and big corporations?
I am contemplating starting such a party. This is not a trivial undertaking! However in my manual on how to start a new political party I seriously address the challenges inherent in third party politics in the United States. Third parties generally fail, because the system is rigged against third parties. However, there are a couple of interesting loopholes...
---
The Good Government Reading List
Regardless of your core political values, this list of books on law, economics, politics, and social problems should add useful items to your mental toolset.
Click on an image to go to the Amazon order page. Note that the latest versions of these works may differ in cover from the images, as many of the images are pics of my personal copies.
This is a short list. I have more recommendations on economics, law and political philosophy, and mass domination for those who are interested. (The linked pages include reviews of my recommended readings.)
Radical Moderation
Freedom, equality, morality, nature,...these are all good things. All to often, political debate rages over which is more important. Synergies get overlooked. There is a better way, holistic politics. By looking at multiple values at the same time, it is possible to come up with creative solutions for the world's problems, solutions that make all the factions more happy.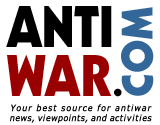 With abundance, many political issues simply go away. So how about some abundant energy? Thorium is abundant and the technology is over a half century old. The technology to use it effectively was dropped because it wasn't very good for making nuclear weapons.
(I still have a few safety and proliferation concerns, so I'd love to get some input from some nuclear engineers. Anyway, given the enormous potential upside, this idea is worth blowing a few billion on feasibility and safety research.)
---
Economics
Regardless of your political values, economics is worth knowing...

Think economics is just about predicting interest rates? Think again! Marginal Revolution is a very interesting economics blog written by professors at George Mason University.
Utopias and Dystopias
Just what is the optimal type of government? If government should be big, what should it do and who should run it? If government should be small or nonexistent, what should take its place? Should we embrace The Singularity or should we retreat back to Ecotopia? Is democracy optimal, or should we go back to monarchy? Maybe we should just let the mafia run things...
Sometimes the best way to explore these questions is to run a mental simulation through fiction. And so writers have promoted their ideas in utopian fiction and blasted ideas they disliked in dystopian fiction.
Here is an eclectic list of some of my favorites. You will find dystopias with runaway government which makes you long for liberty, and runaway corporations which make you long for more government. There are hippytopias and conservative Christian utopias. There are stealth utopian works disguised as comedies and even a crime novel. And there are few which are ambiguous as to whether they are utopian or dystopian works.
Not included here are the usual suspects. For the most part I have also omitted overly preachy works; I made a very few exceptions because the utopias described were just so different as to make the works interesting on that count. The rest stand on the merits of their interesting plots. Enjoy.
This is the short list. For more, with reviews, see: